Presenters
Jim Cibak, Brewmaster, Revolution Brewing
Jim Cibak is the Brewmaster for Revolution Brewing, the largest independently owned brewery in Illinois. Over a two-decade-plus career, he's worked at some of the country's most well-respected breweries, written the recipes for widely acclaimed beers, and collected a shelf full of competition medals.
Jim's career started at Weinkeller Brew Pubs in Berwyn, IL in 1995, following a series of brewing courses at the Siebel Institute of Technology. He left in 1995 to work as a Lead Brewer at Goose Island, where he worked on recipe development for Goose IPA and early SOPs for dry-hopping procedures. In 2000, he moved to Three Floyds Brewing for a brewhouse and cellar operations position. While there, he worked on recipe development for beers including Gumballhead, Dark Lord, and Alpha Klaus. From 2006-2009, he worked as a Brewer at Firestone Walker, working on brewhouse, cellar, quality control, and barrel operations.
Since 2009, he's been the Brewmaster at Revolution, scaling what started as a 15-barrel neighborhood brewpub into an operation that produced more than 85,000 barrels in 2018. Along the way, Jim created a series of acclaimed beers, including Anti-Hero IPA, Sun Crusher hoppy wheat ale, and the award-winning barrel-aged barleywine Straight Jacket. Today, Jim oversees an innovative brewing and cellar team, as well as a boundary-pushing barrel program – but he's most at home with a pint of pilsner.
Tim Faith, R&D Brewer III, Goose Island
#!/usr/bin/python Tim started home brewing his sophomore year of college and quickly became intrigued with how applicable all areas of science were to every step of the process. A medical internship to Australia made it an easy decision to change majors from pre-med to Microbiology, feeling it would allow him to enter the industry. After graduating Augustana college in 2011, Tim started his brewing career at Great River Brewery in Davenport, IA, learning every aspect of production brewing and packaging. From there he went on to work for New Holland Brewing Company in Holland, MI, running their wood program from 2012-2014, developing an understanding for wild and mixed fermentations, barrel-aging and cooperage. Finally, in March of 2014, Tim arrived back in Chicago at Goose Island Beer Co. and currently holds the position as R&D Brewer III. Tim completed a diploma as a Craft Brewmaster from ABI University in 2017.
CANDACE L. MOON, THE CRAFT BEER ATTORNEY
Candace L. Moon is a San Diego-based attorney who has spent the last ten years dedicating her law practice to the craft beer industry. During the course of her career, she has worked with over 450 craft breweries and craft breweries-in-planning nationwide, handling many different legal areas including business entity formation, alcoholic beverage law, contract review and trademark law. Today, she has minimized her client list to focus more in-depth on a small number of California breweries. Ms. Moon's undergraduate degree is from the University of Virginia and she attended the Thomas Jefferson School of Law in San Diego, CA. She has been a member of the California State Bar since 2008 and the Brewer's Association since 2009.
JON CARPENTER, BREWMASTER / CRAFT BEVERAGE CONSULTANT, OPENSŌ CONSULTING
Jon began his career as a summer brewing intern at Drakes Brewing Co in the early 2000's while attending UC Davis, studying Brewing Science. After graduating with a BS in Food Science Technology (Brewing Emphasis) and a BA in Political Science in 2005, he went on to work for Anheuser-Busch in their Research Pilot Brewery. The 20hL brewing system there cranked out over 1,000 brews per year with a small devoted staff helping to evaluate brewing processes, raw materials, and new product development. He then moved on to manage brewing process and reliability at another Anheuser-Busch brewery in Merrimack, NH where he remained until 2010, leaving to return to the craft side of the beer industry.
Jon's next post in the beer world came as the Assistant Brewmaster for Dogfish Head Craft Brewery, overseeing day-to-day operations at the production brewery in Milton as well as recipe development and brewery ops at the DFH brewpub and Distillery in Rehoboth Beach, DE.
In 2011, Jon left Dogfish Head to return to his home state of California taking a role as one of the founding partners of, and Brewmaster for, Golden Road Brewing in Los Angeles, CA. He oversaw all brewery engineering and design, new product development and operations, staffing, training, and construction/installation of both a 15bbl pilot system and 50bbl production brewery there within the first 18 months of operations. In 2013, Carpenter left his partnership with Golden Road.
Shortly thereafter, Jon signed on with Alchemy and Science Brewing Collaborative as Brewmaster. Over the next 4 years, he oversaw the 5 companies making up the collective – Angel City Brewery in Los Angeles, Concrete Beach Brewery in Miami, Coney Island Brewery in Brooklyn, Traveler Beer Company, and The Just Beer Project, including contract brewing operations in Cincinnati, OH and Breinigsville, PA. During that time, he was also able to design and oversee construction of two ground-up brewery builds – a 10bbl pilot brewery in Brooklyn and 20bbl small production brewery in Miami, as well as the expansion and buildout of Angel City Brewery in LA.
In early 2017, Jon left his role as Brewmaster for Alchemy and Science, joining the team at Kathinka Engineering and Labs in Fort Collins, CO, supporting clients as an independent technical and creative consultant throughout the beverage industry, with whom he worked until mid-2018 before founding Opensō Consulting. Jon lives in Los Angeles, CA.
Sam Scruby, Head Brewer, Upslope Brewing Company
Born and raised in Glenwood Springs, CO Sam graduated from the University of Colorado with a BA in Economics and a "minor in homebrewing". After getting acquainted with the industry through the Brewer's Association internship program, Sam started working at Upslope Brewing Company in 2011 and has been canning, delivering, brewing, and living the dream since then.
RAMON ASTAMENDI, Brewery Owner/Consultant, Hauck Architecture
Ramon Astamendi began homebrewing in 1995 and took the great leap to professional brewing in 2007. Since then, he has taken 3 San Diego breweries from concept to reality and has traveled the world installing/commissioning brewhouses for a low-end equipment manufacturer. Ramon is currently consulting for Hauck Architecture in San Diego, and continues to assist both existing and startup breweries with everything from equipment selection/installation to staff training. Ramon's favorite style is Kölsch, but also has a passion for all things lager. In his spare time, Ramon enjoys surfing and really long walks on the beach.
JONATHAN FRITZ, CO-FOUNDER, HOPEWELL BREWING
As co-founder of Hopewell Brewing Co., Jonathan Fritz oversees distribution and sales for the self-distributed Chicago-based brewery. After graduating with a degree in Communications from the University of Illinois at Urbana Champaign, Jonathan moved to Philadelphia where he worked for a small book publisher and an Outsider art exhibit. In 2010, Jonathan returned home to Chicago and began working in sales at Mondelez, followed by time spent managing sales $22 million in sales for Applegate Farms. In 2016, ready for a change, Jonathan joined forces with Samantha Lee and Stephen Bossu to launch Hopewell Brewing Co. Jonathan spends his days introducing the progressive craft brewery to new audiences and drinking great beer, he's a pretty lucky guy.
MICHELLE REDING, COFOUNDER, DRY DOCK BREWING
Michelle Reding is an Iowa native and numbers girl. She has a Bachelor of Science in Business with Minors in Math and Statistics from Iowa State University. She moved to Colorado in 1998 to work as a pension actuary on corporate and public defined benefit plans in Human Resource consulting firms.
Michelle assisted on nights and weekends at The Brew Hut homebrew supply shop that she and her business partner Kevin DeLange purchased in 2002. Three years later, they launched a small brewery, Aurora's first brewery, in the back of the shop.
Michelle left the corporate world in 2011 to be at the brewery full-time as the Numbers Girl in charge of HR and Finance. Michelle sits on the City of Aurora's Group Employees Retirement Plan board.
RICK WEHNER, FOUNDER, BREWERY FINANCE
Rick Wehner founded Brewery Finance in 2005 after thumbing through the Brewers Resource Directory that was sitting on the bar at the soon to be opened Dry Dock Brewing Company. After realizing that there weren't any finance companies listed in the BRD, he formed Brewery Finance the next day as an offshoot of 5280 Financial, a general equipment finance company he owned with his brother and partner. Like many, he was a homebrewer that was fascinated with great beer and wanted to contribute to the community. With a background in equipment finance and a passion for beer, Brewery Finance was born. Rick has been focusing on helping new and expanding craft breweries finance their equipment purchases ever since.
Rick is a Colorado native and despite Brewery Finance being acquired by Tacoma, WA based Pinnacle Capital Partners, still resides and works in Colorado.
CHAD YAKOBSON, FOUNDER/BREWMASTER, CROOKED STAVE ARTISAN BEER PROJECT
Chad obtained a BSc in Horticulture Science before going on to study Viticulture and Oenology in New Zealand. He then switched his focus to the brewing industry concentrating on various micro-organisms present during barrel-aging of sour beer.
In 2010 Chad completed his master's thesis, titled: Primary Fermentation Characteristics of Brettanomyces Yeast Species and Their Use in the Brewing Industry, and was awarded a Master of Science in Brewing and Distilling from Heriot-Watt University and the International Centre for Brewing and Distilling in Edinburgh, Scotland.
Founded in Denver, CO in late 2010 as an artisan beer project, Crooked Stave is the culmination of brewmaster and "Brettanomyces Guru" Chad Yakobson's open source Master's research, The Brettanomyces Project. Crooked Stave's progressive approach to brewing blends science and art through creativity and passion. The resulting creations, most of which use Brettanomyces yeasts and mature in oak, are beers of extraordinary complexity.
NEIL FISHER, COFOUNDER/HEAD BREWER, WELDWERKS BREWING COMPANY
Neil has been homebrewing for more than five years and since his first batch, he dreamed of opening his own brewery. WeldWerks Brewing is the culmination of that dream. Less than a year into brewing, WeldWerks picked up a silver medal at the Great American Beer Festival in 2015. Following that success, they picked up the GABF Gold for Barrel-Aged Stout.
WeldWerks is also in the top 50 breweries in the world on Untappd.
MARY BRETTMANN, CPA, BEVERAGE BUSINESS BUILDERS
As president of Beverage Business Builders, Mary Brettmann is helping companies grow to the next level. She has 30+ years of experience in the corporate world. In that journey, she has been a state auditor, a sales controller, an international treasury professional, a business owner and finally a craft brewing CFO for a fast growing regional craft brewery. She has six years of experience in the craft brewing industry, including two years as a CFO for a regional craft brewery and four years as a business consultant.
SEAN BUCHAN, HEAD BREWER/COFOUNDER, CEREBRAL BREWING
Doctor of Physical Therapy turned Head Brewer, Sean latched onto brewing as a way out of the eternal emptiness that is American health care. After receiving a homebrew kit from good friends PJ and Jess, Sean fell headlong into this incredibly addicting "hobby". Numerous awards and experience brewing alongside friends at professional breweries prompted Sean to make the best career move one could possibly make. If you see a tall, awkwardish guy lumbering around the brewery, that's probably him. Take caution, as he's easily startled.
T. DUSTIN HAUCK, HAUCK ARCHITECTURE
With over twenty years experience in the profession, T. Dustin Hauck has participated in all aspects of architectural practice. As principal of the firm, Mr. Hauck is the driving force behind all of the firm's projects and designs, responsible for project management and document production. His combination of thorough analysis, client considerations, and attention to detail constitute the foundation of Hauck Architecture's approach to every project. Since their first brewery project for San Diego's 71st brewery, Benchmark Brewing Co. in 2012, Hauck Architecture has established themselves as the go-to architectural firm for breweries, working with over 75 craft breweries to date. Mr. Hauck, an avid home brewer and craft beer enthusiast, possesses the skill, experience, passion and reputation for planning and executing a successful project, while coordinating with all engineering consultants, contractors and governmental authorities.
BOB SUTTON, RAHR MALT
Bob began his career in the grain industry 39 years ago in Thunder Bay with the Canadian Grain Commission where he was a grain sampler on the lakers and ocean going ships. From there, his career has included stints as a country grain elevator assistant, a grain inspector, Manager of a Grain Inspection Department, and a barley selector for Canada Malting in Calgary. In 1997, Bob moved to Rahr Malting in Alix as the Director of Grain & Transportation and has been the Vice President of Sales & Logistics since 2010 responsible for the company's commercial operations including North American and international sales & outbound logistics.
Bob studied Business Management at the University of Calgary, Crop Production at the University of Saskatchewan, Transportation & Logistics with the Canadian Institute of Traffic and Transportation, and Brewing Technology at the World Brewing Academy.
Bob has served as a member of the Western Grain Standards Committee representing the Brewing and Malting industries, the Agriculture Committee of the Red Deer Chamber of Commerce, the Industry Advisory Committee of the Olds College Brewmaster Program, and was the President of the Master Brewers Association of the Americas Alberta Group in 2005. In 2018, Bob was recognized by the Alberta Small Brewers Association as Community Builder of the Year for his work in helping to build the craft brewing industry in Alberta.
Bab says his mission before retiring is to try to visit every brewery that uses Rahr Malt!
RAY DECKER, AVERY BREWING COMPANY
Ray Decker is the Hospitality Director for Avery Brewing Co. and oversees the operations for the brewery's Restaurant and Tap Room, which opened in February of 2015.
His career began when he was five years old while living over his family-run seafood house, The Holy Mackerel. He remembers vividly peeking into the dining room wearing only his pajamas and witnessing the joy and electricity that was created through great food and inviting hospitality. Since moving to Colorado in 2002 Ray has been heavily involved in the craft beer movement and developed the beer program for The Kitchen in Boulder where he served as the Executive GM and Beer Director for all of their restaurants.
CHAD HATLESTAD, DIRECTOR OF SALES, BSG CRAFT BREWING
Chad Hatlestad is the Director of Sales for BSG Craft Brewing. He joined BSG in 2004 as Technical Sales Manager of the Mountain West territory where he continues to manage and expand sales, as well as directing sales in the territories South and South East. Prior to joining BSG, Chad spent 10 years thriving at different breweries and wineries throughout the West, and served as Brewmaster at Lindens Brewing Co., Fort Collins, CO. He is also co-owner of C Squared Ciders, a Denver based craft cidery. Chad earned a B.S. in Industrial Technology from the University of WI, and his Brewing Certification from the Institute of Brewing and Distilling, London, UK. He is a long time member of the Master Brewers Association of America, Institute of Brewing and Distilling, Brewers Association, too many Brewers Guilds to mention, Rocky Mountain Cidermakers Association, and the U.S. Association of Cidermakers.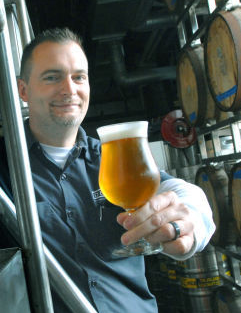 MATT POTTS, CO-FOUNDER/CEO/BREWMASTER, DESTIHL
Matt Potts is the Co-Founder, CEO and Brewmaster of DESTIHL. Matt received his B.S. in Ag Science from the University of Illinois in 1991 and his juris doctorate in 1993 from DePaul University College of Law, followed by his law license in 1994. Matt practiced law in Elmwood, IL from 1994-2005, but in 1995, Matt started homebrewing, which eventually led him and his wife, Lyn, to open their first brewpub, Elmwood Brewing Company, in 2001.
By 2005, Matt left his family's law practice & EBC to start up a new brewpub concept, DESTIHL® Restaurant & Brew Works, in Normal, IL. Prior to opening in 2007, Matt attended Siebel Institute of Technology in Chicago, securing his Associate in Brewing Technology certificate. DESTIHL's second brewpub opened in Champaign, IL in 2011, and DESTIHL's first production brewery began in Bloomington, IL in 2013, reaching capacity by late 2015. DESTIHL Brewery then opened its massive new destination brewery & beer hall facility in Normal in May 2017.
Matt began DESTIHL's barrel program in 2008, and since then, the brewery has won multiple medals at GABF®, FoBAB (including 2015 Best in Show & 2016 Runner-Up Best in Show) and countless other competitions. DESTIHL's industry-changing Wild Sour Series launched in late 2013 and was one of the very first sour beers available in a can in 2014, propelling DESTIHL's growth to become one of the largest sour beer producers in the U.S. while continuing to innovate and remain on the forefront of sour beers and gaining notoriety also for its Hazy IPA's, Tart IPA's, fruit beers, barrel-aged stouts, etc. DESTIHL beers are now distributed nationally in over 30 states and internationally as well.
In 2018, Matt was named 'Entrepreneur of the Year' by the Illinois State University College of Business. Matt has been on the Board of the Illinois Craft Brewers Guild since July 2010, and he is presently the Chairman of the Guild's Government Affairs Committee, which has been instrumental in securing many changes to Illinois laws over the years to secure production cap increases, self-distribution & beer transfer rights and many other important rights and protections for the growth of all Illinois breweries.
Adam Cieslak, Head Brewer/Co-Founder, Maplewood Brewery & Distillery
Adam co-founded Maplewood Brewery & Distillery in 2014, the first brewery & distillery in the state. Prior to Maplewood, he was an avid homebrewer and may or may not have been a home distiller. His previous endeavors include stints as a software engineer and a patent attorney.
In a very crowded and competitive market, Maplewood has experienced double to triple digit growth numbers every year since opening. Maplewood quickly established themselves as leaders in producing high quality emerging beer and spirit styles. With multiple GABF medals and industry accolades under their belt, they also maintain a respected lineup of classic styles. In his free time, Adam lives in Chicago with his wife Chelsea and his fat pug Otto. He loves experimenting with fermenting dough for pizza and breads and routinely pushes his home oven the brink of destruction.
BRIAN MOLLOHAN, OWNER, RUBY STREET BREWING, LLC
Brian Mollohan, a Colorado native, is co-founder and owner of Ruby Street Brewing. Ruby Street Brewing is a manufacturer of hand-crafted small batch pilot brewing equipment located in Fort Collins, Colorado.
Brian got the brewing "bug" over 15 years ago and avidly studied the brewing and fermentation process. In addition to creating many of his own beers, he designed and built multiple home-brew systems. After assisting friends with creating their own small batch brewing systems, Brian found a passion for designing and building intuitive and practical brewing equipment. Brian and his family, decided to start a family owned and operated business called Ruby Street Brewing in 2011. To date Brian has assisted hundreds of start-up breweries with their small batch pilot equipment and the business considerations for commercial application of these systems. With a major focus on customer service and quality, Brian has become well acquainted with the brewing equipment industry in the last 6 years. Brian has 25+ years of business experience in retail marketing and marketing analysis. He is also an avid wind-surfer, sailor, fisherman, and hunter. While Brian has many hobbies, he has turned his passion for beer brewing and brewing equipment into a great business.
TIM MYERS, OWNER/BREWMASTER, STRANGE CRAFT BEER
Strange Craft is the realization of a dream by an out-of-work IT Tech. Suddenly unemployed, he needed a Plan B. So with his retirement savings, home brew recipes, and 20-gallon home brew equipment, he set out to open Strange. The love of brewery began with Tim's first batch for his wedding in 1997. After his third batch boiled over and flooded the kitchen, he was moved to the back deck. A chance encounter with a CraigsList ad in December 2005 for a professional brew sculpture lit the flame that eventually became Strange Brewing Company, now Strange Craft Beer Company.
Strange opened on May 19th, 2010, as a one-barrel microbrewery. Starting out small allowed him to focus more on the recipes than on running and building a small business. Brewing one barrel at a time allowed Tim to experiment and tweak, refining recipes for the day when a larger brew system would be employed.
JAMIE DOBOS, SALES DEVELOPMENT, BSG CRAFTBREWING
Jamie Dobos works in sales development for BSG Craftbrewing, focusing on new customer outreach and ingredient contracts. Jamie came to BSG in 2013 with a background in wine and quickly became interested in the vibrant Rocky Mountain beer scene. Along with her various certifications in wine studies, she completed the Siebel Institute Concise Course in Brewing Technology in 2016. She is a 2008 graduate of the University of Wisconsin with a degree in Communications. She lives in Denver with her husband and daughter.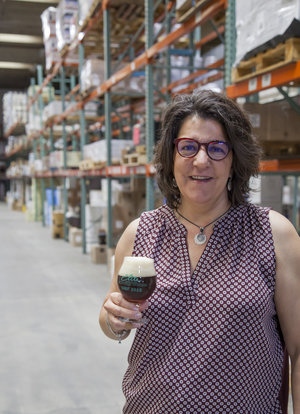 TERRY CEKOLA, ELITE BRANDS
Terry Cekola started Elite Brands of Colorado in 2003 after spending her life working in a family run business, and she credits her father for inspiring her to venture out on her own. When Elite opened its doors there were only two employees, and under Terry's leadership it has grown to 85 people strong. Terry has a passion for craft beer and Elite prides itself on being a 100 percent craft brand house. Terry is also proud to represent a portfolio of over 40 Wine and Spirits suppliers from around the world.
Terry has infused her positive thinking and can-do attitude into every aspect of her life and business. Elite Brand's primary goal is helping their people and brands achieve success and giving back to the local community.
Terry serves on the board of the Colorado Beer Wholesalers Association. Terry and Elite Brands have received many awards over the years including 2012 Colorado Companies to Watch Winner, 2014 Top 250 Private Companies, 2015 Top Woman Owned Businesses, 2016 Top 50 Family Owned Businesses among others.
WILLIAM CAMACHO, PRINCIPAL, HRVST, Inc.
William Camacho founded HRVST, LLC. and CLTVT, Inc. to provide a focused group of engineers, designers, fabricators, and builders to specialize on the unique needs for setting up craft brewery start-ups, engineering optimization of legacy brewers' production process and real estate utilization. From authoring financial proformas to orchestrating the pre-construction process to construction management, HRVST, LLC. focuses on the customer's bottom line as the project driver by managing expectations surrounding time and money whereas CLTVT, Inc., a General Contracting firm, focuses on the optimal construction of craft breweries.
William Camacho authored and oversaw the execution of growth plans that have proved successful. Starting in 2009, White Labs underwent a corporate real estate move from a 5000 sqft building to an 11,000 sqft facility that optimized their production by solving past production constraints, and incorporated efficiency aspects of their business in order to achieve the growth they have been experiencing since. This process has been repeated with Ballast Point Brewing and Spirits in 2010, AleSmith Brewing Company in 2011 and Saint Archer Brewing Company in 2012. Since 2012, the list has expanded to servicing 100+ breweries whose list includes the most respected breweries in Southern California.
William Camacho has been servicing the technical construction market prevalent in the Southern California arena since 1999. William's main focus has been Brewery, Distillery, and Life Science markets. Prior to founding HRVST, LLC. and CLTVT, Inc., William had been an integral part of Serbia Consulting Group, a Corporate Real Estate Consulting firm servicing technical clients in owner's representation, pre-construction planning and construction management. With a foundation of experience stemming from 6 years in the Naval Nuclear Power program and 12 years on facility planning, facility management, procuring institutional and private financial vehicles, site and tenant improvement pre-construction planning, authoring regulatory protocol compliance documents for cGMP Biotech Manufacturing facilities. For the past 12 years William has dedicated his focus on directing and managing the process from concept to completion for technical and production to the craft beverage segment. William has established a reputation of solid work ethic and smart project management reliability. Currently, William manages his design and consulting firm HRVST, LLC full time, oversees direction on CLTVT, Inc. and participates as a board member and/or advisor to several craft-centric companies.
LAURA LODGE, AUTHOR
Laura Lodge learned about the distribution tier working with a small, independent distribution company in the mountains of Colorado. Job? Everything, including entering orders, loading/routing trucks, delivering product, all aspects of accounting and managing the office, and more. She shares her experience to benefit the artisanal/craft business owner in Distribution Insight for the Craft Brewer, designed specifically for the brewer learning about distribution.
Lodge consults with brewers and distributors as an element of her consulting business, Customized Craft Beer Programs, and is also the coordinator of the well-known Big Beers, Belgians & Barleywines Festival held in the mountains of Colorado each year. She consults for the resort industry with regard to craft beer integration with food & beverage programs, including clients such as the Vail Cascade Resort, Gateway Canyons Resort, and Beaver Run Resort.
Creating and assisting with craft beer events is another facet of her business, including working with Craft Beer & Brewing Magazine® to create their Brewers Retreats, with Destination Services of Colorado for client events, with Brush Creek Ranch & Spa for their guests, and with the Brewers Association for both SAVOR: An American Craft Beer & Food Experience and the Great American Beer Festival Paired Pavilion.
Laura lives in Vail, Colorado, and enjoys the outdoor lifestyle of the mountains.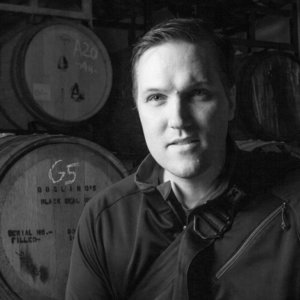 JAMIE BOGNER, CHIEF CONTENT OFFICER, CRAFT BEER & BREWING MAGAZINE®
Jamie's focus is on content and product, developing big picture vision while serving as Editorial and Creative Director for Craft Beer & Brewing Magazine®, working with creative contributors (writers, editors, photographers, illustrators, videographers) across media. He's served in roles as diverse as Art Director, Editorial Director, VP of Content, and VP/Group Publisher for a variety of media companies, and is equally at home evaluating P&Ls or designing magazine pages.
ERIK FOWLER, CERTIFIED CICERONE, WHITE LABS
Erik joined White Labs in 2014. Before working with the fermentation company, he worked for a prominent international beer company, a San Diego-based nano-brewery and several beer and wine centric retail outlets. For more than four years, Erik has led beverage education classes on sensory evaluation, history, pairings and proper serving techniques. He is Cicerone® Certified and holds a Business of Craft Beer Certificate from San Diego State University Extended Studies. Through his various endeavors, Erik use his knowledge and expertise to make fermentation and service education informative, accessible and engaging to professionals and hobbyists alike.
ERIC LARKIN, PRODUCTION MANAGER, ODD13 BREWING
Eric Larkin is the Director of Brewing Operations at Odd13 Brewing. His career began in Vermont at Zero Gravity Brewing where he also completed the American Brewer's Guild Intensive Brewing Science and Engineering class. After falling in love with a number of styles, the Belgian styles in particular drew him to work at Allagash Brewing Company. For the last 3 years, he has led brewing operations at the production facility for Odd13, exploring a number of styles, while focusing on hop forward ales.
Alex Rabe
Originally from Michigan, Alex graduated from UMass Amherst with a BS in Plant, Soil, and Insect Sciences. He holds a Diploma in Brewing from the Institute of Brewing and Distilling, and graduated from the UC Davis Master Brewers' Program in 2013 (where he met Tommy Bibliowicz, President/Brewmaster of 4 Noses). Alex has been managing and brewing professionally since 2013 in San Diego and Los Angeles, and has been with 4 Noses since January of 2017.
Henry Wood, Cofounder/Director of Sales & Marketing, Upslope Brewing
Henry Wood moved to Boulder, CO from Atlanta, GA in 2005. He studied Philosophy and English literature at Georgia State University before an 11 year tenure teaching climbing and mountaineering at Outward Bound and the National Outdoor Leadership School. Passionate for the active, outdoor lifestyle, Boulder was a natural fit. In 2008, Henry joined Matt Cutter and Dany Page to start Upslope Brewing Company as Director of Sales and Marketing. Over the past ten years, Henry has built and developed his sales team in order to successfully operate in 8 Rocky Mountain States. Henry is also a veteran of the United States Army and a volunteer for Trout Unlimited. You can often find Henry on his rare time off skiing, climbing or backpacking with his wife and three children.
Leslie Kaczeus, Chief of Stuff, Bootstrap Brewing
Leslie Kaczeus and her husband Steve founded Bootstrap Brewing in 2012 in a 1200SF space in Niwot, CO. Their first on premise account ordered a keg on opening day so with a full time tap commitment, and they were off and running in self distribution.
Bootstrap self-distributed for four years and then partnered with CDC to cover the Denver metro territory. They continued to self distribute in Northern Colorado until partnering with High Country Beverage a year later. Today, they work with 4 distribution partners within the state of Colorado and have built a second production and taproom location in Longmont to accommodate growth needs.
Leslie oversees many consumer and customer facing aspects of the business including customer service, marketing/branding, sales, business development and overall vision but definitely rolls up her sleeves and helps out anywhere she is needed. Previous to founding Bootstrap, Leslie worked 25-years in the high-tech and non-profit industry where she was responsible for corporate and product marketing including distribution programs and strategic partnerships for various companies.
Laura Worley, Owner and Managing Director, Burns Family Artisan Ales
Laura Worley, Burns Family Artisan Ales' Owner and Managing Director, is a Certified Cicerone®. Laura previously was General Manager at Woods Boss Brewery (Denver) and spent two years as AGM at Tommyknocker Brewery (Idaho Springs). She boasts professional brewing experience, long-term brewery and restaurant management, and her successes as an entrepreneur, founding both a successful catering business and a not-for-profit youth education company in Michigan. Her history in volunteer management and in the service industry have crafted her winning approach to staff and resource management, customer growth and retention, and exceptional FOH hospitality. Laura's culinary background brings depth to BFAA's recipe development, helps structure style selections, and creates many of the food and beer pairing options for Burns Family Artisan Ales.
Wayne Burns, Founder/Brewmaster, Burns Family Artisan Ales
Wayne Burns is a 1994 Seibel Institute & 1998 Doemens Academie professionally trained brewer. He has a 26+ year professional brewing history at breweries including Michigan's Royal Oak and Rochester Mills Brewing Companies (owner and founding brewer,) Kuhnhenn's Brewing Co., and Bell's Brewery. The past 8 years in Colorado have seen him at Vine Street Brewery in Denver, Jagged Mountain Craft Brewery in Denver (owner and founding brewer,) and most recently, and, prior to opening BFAA, as founding brewer at Holidaily Brewing Company in Golden. His resume boasts 5 GABF medals and a World Beer Cup Gold medal*, but Burns Family Artisan Ales' Owner and Operations Director/Brewmaster Wayne is best known for his collaborative, generous nature and an exhaustive knowledge of brewing. Wayne is a specialist in crafting delicious, cellarable 10%-22% alcohol by volume [ABV] beers and wildly appreciated, award-winning lower-ABV offerings.
Michael Minton, Owner/Director, Dauntless Distributing
Michael Minton, owner and director of Dauntless Distributing, has pursued the opportunity to act as proxy for producers and their plentiful passion over the last decade. Through his experience, he has proffered insight in brand growth for local and international partners alike while building a customer-and-consumer-centric wholesale team from its humble beginnings of "a guy in a truck." Buoyed by the cornerstones of clear communication and constructive criticism, Michael's distribution construct actively blends unimpeachable analysis with "intangible" metrics to achieve success for all tiers.
Darin McGregor, VP of Sales and Marketing, Epic Brewing
Darin McGregor draws from his varied experience in both craft beer and journalism in his role as VP of Sales and Marketing at Epic Brewing. He began his career managing the legendary Mountain Sun Pub and Brewery in Boulder, Colo. From there, after completing his degree in Journalism from the University of Colorado Boulder, he spent almost a decade working as an award winning photojournalist for various publications including the Rocky Mountain News. He returned to craft beer in 2010 and eventually joined Avery Brewing Co. as a Sales Representative before advancing quickly to the dual role of National Marketing Director and Colorado Sales Manager. He joined Epic in 2015 where he oversees all aspects of sales and marketing for both Epic and Telegraph Brewing in Santa Barbara, Calif., which the company purchased in December of 2017.
Josh Nard, Liquid Mechanics
Josh grew up in Berthoud, CO and attended Colorado State University where he received a BS in Wildlife Biology. It was at CSU that he started home brewing and took the Brewing Science and Technology course. While there, he took an unpaid internship at Fort Collins Brewery and was hired as a brewer there after he graduated in 2011. Josh brewed for 3 years at FCB before starting at FATE Brewing company in 2014, and has been helping lead the brewing at Liquid Mechanics for the last 6 months.
George Otteni, White Labs
George has been passionate about beer and fermentation science since right around the turn of the millennium. After spending ridiculous amounts of money and time homebrewing, reading brewing texts, and begging pro brewers for any information possible for years, he opened a homebrew shop, Lafayette Homebrew Supply in 2013. Though he closed the doors in 2017 for various reasons, Lafayette Homebrew Supply maintained 5 stars on multiple online platforms during that time and was known for its top notch expertise and customer service. During that time, he worked with many pro breweries on collaboration beers, special classes and events, and philanthropic projects. After closing the shop, George was in beer sales, then managed White Labs small taproom in Boulder for several months which transitioned into his current sales role with White Labs. George's MO is being just as much technical advisor to brewers in the field as he is sales representative.
ALEXIS FOREMAN, EXECUTIVE VP OF BUSINESS DEVELOPMENT, WILD GOOSE/MEHEEN
Alexis Foreman is a skilled technical engineering leader with more than 16 years of creation and collaboration in the machine and mechanical design industry. He is known for his vision and leadership in design, technical sales, service and manufacturing operations. He has more than five patents and has been published in 4 scientific publications for innovative machine design including rope descent devices, custom scientific instrumentation, control systems, and geothermal heating and cooling systems. After developing the prototypes and overseeing the design, implementation, and manufacturing of the first production canning systems, he has focused on providing complete packaging systems and solving complex design challenges. As co-founder of Wild Goose, Alexis is an expert in the craft beer industry, beverage packaging, and mechanical design for growing businesses.
Michael McAdoo, General Manager, ABS Commercial
Michael has been working in the brewing industry at ABS Commercial since 2013 and is avid homebrewer since 2005. He was the first employee specifically hired for ABS Commercial starting under our sister company Atlantic Brew Supply. Through the growth of both companies, Michael has taken on many roles including sales in our homebrew shop, managing the homebrew shop, inventory management, orders, shipping and receiving of equipment, marketing and advertising, budgeting and currently oversees operations of 3 Sales Consultants and a team of installers, assemblers, warehouse employees, accounting, marketing and vendor ordering while maintaining sales with some of the best customer in the industry. In his spare time, you can find him at home with his wife and daughter, working on his 150 year old farm house, tending to the goats, chickens, honey bees, dogs and cats and visiting his favorite craft breweries. If you come by the office, make sure you say hi to his dog Leo! Favorite beers: Rochefort 10, Cantillon Fou'Foune and locally from Bond Brothers Disenchantment.
Alex Smith, Brewery Consultant, ABS Commercial
Alex's first foray in to fermentation was actually at a wine growers internship through the University of Georgia Sustainable Ag program. Realizing he had neither the patience of palate for wine, he soon pivoted to beer and never looked back. Since then he has worked in almost every aspect of the beer industry from retail to production and everything in between. Over 5 years ago, he helped open our sister company, Raleigh Brewing Company, where he served as yeast manager, head brewer and productions manager. Now with ABS commercial he wears just as many hats, covering sales, technical consulting and on-site brewing support. Alex resides in Denver, CO and heads up the Colorado wing for ABS Commercial. When not in the office or on the brewhouse, Alex can be found roaming the mountains with his wife, Natalie and their two dogs, Gracie and Wren. He also enjoys wrenching on and riding bikes, fermenting foods and tinkering with whatever needs tinkering.
Favorite Beers: A roasty schwarzbier, a juicy IPA or Schlenkerla Urbock
Johanna Denne, Crooked Stave Artisan Beer Project
Johanna Denne obtained a BS in Chemistry at Metro State University while working in Crooked Stave Artisan Beer Project's taproom. Inspired by the company's dedication to merging science and art, she moved into production and built the lab and Quality Department from the ground up over the last three years. Always trying to juggle industry and academics, Johanna went back to school to complete her MS in Chemistry from the University of Colorado and graduated in December 2018 when she took on the new role of Production Manager for the facility.
Alan Simons, Managing Brewer, Dry Dock Brewing Company
Alan left a job in real estate to chase a career in beer. He fortuitously landed at Backcountry Brewery in Frisco, CO in 2008, and quickly worked his way into the Head Brewer and Director of Brewery Operations position where his passion for all things beer flourished.
In 2015, he joined Dry Dock Brewing Company in Aurora, CO and currently manages both brewing facilities. He is involved in all areas of brewing and production. His brewing resume includes numerous NABA, GABF, and World Beer Cup awards.
Christie zumBrunnen, Ratio Beerworks
Christie brings more than 16 years of experience in multi-family interior design, model home merchandising and high-end residential design to her role as Vice President of Creative at TRIO. Drawing on her natural design talents and ability to execute complex projects on time and within budget, Christie provides indispensable design leadership within the organization. Christie joined TRIO in 2015. She quickly established herself as an exceptional designer, working with clients such as Reylenn Properties, LMC and Shea Homes. Recognizing her talent and role as a design leader, Christie was named head of Creative in 2017 with the goal of establishing and refining TRIO's signature design approach. Prior to her work with TRIO, Christie spent a decade working as an interior designer and then as Director of Design in California before moving to Colorado in 2010 to open a brewery with her husband and continue her career here. She graduated from Brooks College with a degree in Interior Design. In her free time, she enjoys traveling the world and spending time with her husband, son and the family's miniature schnauzer, Levi Honky-Tonk.
Jason zumBrunnen, Ratio Beerworks
Jason zumBrunnen is the co-founder and Brewmaster at Ratio Beerworks in Denver, CO. He is a Colorado native and a CU Boulder graduate in Chemical Engineering. He attended brewing school in Chicago at the Siebel Institute as well as Doemen's Academy in Munich, Germany. Upon moving to Denver, he became a brewer at Wynkoop and AC Golden before forming Ratio Beerworks in February of 2015. Ratio is located at 2920 Larimer St in the RiNo Art District of Denver.
Before forming Ratio, Jason tried his hand at many unusual jobs, including working at Cirque du Soleil (NOT as an acrobat!), working at film studios in LA, selling plastic, and touring the world singing and playing guitar in a punk rock band. He lives in the Five Points neighborhood of Denver with his wife, son, and mini-schnauzer, Levi Honkytonk.
Dan Harris, BREWERY FINANCE
Dan has been part of the Brewery Finance team since 2006. He has over twenty years of experience in commercial equipment leasing & finance and he has helped facilitate funding for hundreds of craft breweries nationwide. Whether you are a tenured brewery operator or starting your dream business, Dan's knowledge and expertise can help guide you through the process of obtaining funding for equipment in an efficient and professional manner. Dan resides in Scottsdale, Arizona with his wife and their three children and graduated with a Bachelor's Degree in Business Finance from Northern Arizona University. He can be reached at dan@breweryfinance.com.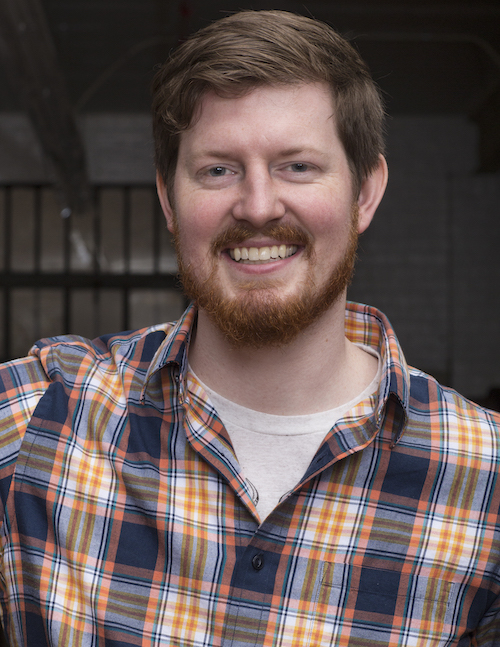 Pat Fahey, Content Director, Cicerone® Certification Program
Based in Chicago, Pat Fahey works for the Cicerone® Certification Program managing exam content, developing educational material, and administering training across the nation.
Pat also regularly speaks at conferences, judges at the Great American Beer Festival, and contributes as a member of the Beer & Food Working Group. In May of 2013, he passed the Master Cicerone® exam, becoming one of 16 Master Cicerones in the world and the youngest to ever pass the exam, and in 2014 was named one of Wine Enthusiast's Top 40 Under 40 Tastemakers.
MATT HUGHES, INSURANCE & RISK MANAGEMENT, MOODY INSURANCE CO.
Matt has been a commercial insurance broker and consultant for 15 years, specializing in craft beverage, manufacturing, distribution, and non-profit risks. Currently with Moody Insurance in Denver, CO, he proudly serves over 30 craft beverage clients. That service includes plan design, OSHA/workplace safety audits, claims advocacy, contract reviews, and lots of unsolicited advice on brewing and operations.
Prior to joining Moody Insurance Agency, Matt worked with Wynkoop Brewing Company as a cellarman, brewer, delivery guy, and sales guy. After leaving Wynkoop, he built opened, and ran Goldspot Brewing in the Berkeley neighborhood of Denver. He sold Goldspot to his brewer and her team of investors in January of 2019.
This experience has given him firsthand knowledge of the unique risks facing the craft brewing industry. With this insight he's been able to help his craft beverage clients of all sizes to better understand and manage risks – from workplace safety to product liability. Recognized by insurance carriers for his expertise, he's been involved in designing and modifying insurance programs for craft beer.
Matt is an active member of the Colorado Brewers Guild. He also sits on the Board of Directors for the beer programs at Regis University and Metropolitan State University of Denver.
Doug Hurst, Cofounder/Head Brewer, Metropolitan Brewing
Doug began homebrewing in 1989 as a project for his botany class at the University of Wisconsin – Madison. He caught the brew bug and for the next 15 years learned as much as he could about beer and the brewing industry. He earned a Diploma in Brewing Technology from the Seibel Institute in 2004 after which he began working on a business plan for what would become Chicago's first production brewery in over 10 years.
Metropolitan Brewing opened in 2008 in a small facility in Chicago's Ravenswood neighborhood. Doug believes that the best breweries have a specific focus; that limiting the palette encourages greater creativity. During his brewing study in Munich Germany, Doug gained an appreciation for the subtlety and nuance of lager beer. Metropolitan Brewing became a specialist in German inspired lagers. In 2017 Metropolitan moved to a new 30,000 square foot brewery and taproom in Chicago's Avondale neighborhood and continues to explore and promote the complex flavors of craft brewed lager beer.
VICTORIA AGUILAR, ESQ., SPHR, THE AR GROUP, LLC
Ms. Victoria Aguilar is the Founder and Managing Director of The AR Group, LLC – a law and HR consulting firm headquartered in Greenwood Village, Colorado.
As an AV-Preeminent rated, lawyer, Victoria has earned a reputation as a valuable resource to her clients. With more than 24 years of experience providing legal services to Fortune 500 companies including GE, Time Warner Telecom, and US WEST
as well as small business clients alike, Victoria can assist clients in resolving diverse issues and concerns. In addition to her legal experience and qualifications, Victoria is certified as a Senior Professional of Human Resources by both the Human Resource Certification Institute and the Society of Human Resource Managers. Because of her unique qualifications as both a lawyer and HR professional, she has served as the Chief Human Resource Officer for several companies with and without unionized work forces. Given her unique background, Victoria is often called upon to serve as an expert witness in litigation involving employment law and HR policy.
Active in the Denver Hispanic community, Victoria sits on the Board of the National Hispanic Voter Educational Foundation and performs pro bono work for Mi Casa, a non-profit organization dedicated to advancing the economic success of Latino families in Colorado. Previously, she was actively involved with the Rocky Mountain Minority Supplier Development Council and held a position on the Board of the Hispanic Chamber of Metro Denver. Victoria also routinely presents on topics including ranging from human resource compliance, EEO principles and developments, legal developments related to human capital management, as well as professional development topics.
Over the years, Victoria has received numerous awards and recognition for her work as a top attorney, community leader and successful business owner. In 2007, Victoria received the"Triumphant Woman" award from the Excelsior Youth Center for serving as a strong role modelto girls in need; in 2012, she was recognized by the Hispanic Chapter of Metro Denver as the"Business Woman of the Year" and was also selected as an "Emerging Leader" by the US SmallBusiness Administration for its e200 Leadership Program; in 2013, Victoria was named one of"Colorado's Best Women Attorneys" by Colorado Law Week magazine and more recently, in2015, Victoria was recognized as an "Enterprising Lawyer" by Attorney@Work.
Victoria holds an undergraduate degree in Psychology from Boston College, graduating with the honor of Summa Cum Laude while also being recognized as a Scholar of the College. Victoria earned her law degree from the University of Michigan Law School and is licensed to practice law in Colorado, Minnesota and New Mexico.
Nancy Trigg, President, Arryved
Nancy Trigg is the President of Arryved. After 15 years in startup tech leadership she decided, along with the Arryved founders, to refocus her career on an industry she is passionate about, Craft Brewing. Arryved provides Point of Sale and Loyalty software to taprooms and brewpubs across the country. Nancy spends half of her days focused on running the business of Arryved, and the other half working with Arryved's 300+ customers, addressing business challenges and finding solutions to create excellent taproom experiences for guests.
Mark Legenza, Founder/Brewer, On Tour Brewing Co.
Mark is convinced the perfect pint is best paired with live music and great friends. A third-generation Chicago native, Mark and his wife Amanda moved to Denver, Colorado in 2009 where he had a day job in operations management, perfecting the art of customer service and moonlighted as a homebrewer. He became obsessed with perfecting unique and delicious beer recipes in his nerdy, custom built mini-brewery.
During his eight years in Denver, Mark's passion for home brewing grew and after advancing to the final rounds of the 2013 and 2015 National Homebrew Competition, Mark and Amanda agreed it was time to see the dream of On Tour Brewing become a reality. Together, they packed up their belongings and drove from Denver to Chicago to build his vision of a place where people can take a break and press pause over a cold, flavorful pint.
When Mark isn't obsessing over every detail of developing the On Tour experience he loves to spend time with Amanda and their son Ryder, travel to new places, see live music, play golf and disc golf, ski, hike, camp. Naturally, he incorporates sampling new beers into every activity along the way.
Tom Carpenter, Founder, 2Toms Brewing Co.
Tom Carpenter is the Founder and Brewer at 2Toms Brewing Company in Fort Wayne Indiana. It was his love for food and wine that surprisingly led Tom to an appreciation for craft beer. His travels exposed him to the notion that pairing a dish and a wine could create a unique flavor experience. He became fascinated with the idea of blending ingredients to achieve multi-dimensional beers. After many not-so-subtle hints, his wife Stacie presented him with a one-gallon brew kit for his birthday. Knowing Tom well, she suggested that if he wanted to add brewing to his already long list of hobbies, he was going to have to drop a hobby or clone himself. Tom is not one to give up on anything thus, the idea of 2Toms Brewing Company was born just 2 short years later.
2Toms is no longer a hobby, though. Tom and his team's dedication is to bringing bold beers with the highest-quality ingredients and imaginative flavors to those who love craft beer. Big aromas, big flavors — that's what makes 2Toms unique.
Ashton Lewis, Technical Sales Manager, BSG
Ashton Lewis is BSG's Technical Sales Manager for the Central Midwest and also a partner in the Springfield Brewing Company in Springfield, Missouri. Prior to joining BSG, Lewis enjoyed a 20 year tenure with the Paul Mueller Company, where he was the company's Staff Master Brewer and Brewing Group Sales Manager. Ashton holds a B.S. in Food Science from Virginia Tech (1991) and a M.S. in Food/Brewing Science from UC Davis (1994). He is also the Technical Editor for Brew Your Own Magazine, and writes the magazine's "Help Me, Mr. Wizard" column.
Pattie Aron, PhD, Senior Brewing and Raw Materials Scientist, BSG
Pattie Aron obtained a B.S. in Biochemistry from Elmira College and both her M.S. and Ph.D degrees in Food Science and Technology from Oregon State University. Pattie's passion for fermentation led her to conduct graduate research in wine chemistry and brewing science. From 2011- 2017 Pattie was the Senior Hop Chemist in the Applied Brewing and Research team at MillerCoors. In this role she researched and innovated hopping products and technology, directed brewing trials related to hop variety development, and developed a hop sensory program. Her research also focused on off flavor troubleshooting as well as beer flavor and flavor stability pertaining to hops and other raw materials. In her current role, Pattie is the Senior Brewing and Raw Materials Scientist for Rahr Malting. She currently conducts research and development and manages the technical research and brewing laboratories in the Brewing Research and Innovation group at the Shakopee, MN headquarters.
Adam Smith, Special Projects Lead Brewer, Maplewood Brewery & Distillery
Maplewood's first ever employee. Adam, originally a native of Massachusetts, lives in Chicago with his pack of three dogs, cat and loving wife. A wanna-be filmmaker and musician in his past lives he now fancies himself a brewer with a creative side. Adam focuses on barrel-aged and fruited projects at the brewery.
Jude La Rose, Cofounder, Hop Butcher for the World
Jude La Rose is co-founder of Hop Butcher for the World, a Chicagoland based brewery making hop-driven beers through the exploration of new and emerging hops.
KYLIE CABRERA, DIRECTOR OF SALES, BAND OF BOHEMIA
Kylie Cabrera fell in love with the brewing process during time spent in Colorado, but decided to take her passion and skills to the city she loves most- Chicago. After gaining experience in Wyoming kitchens and Chicago's Elizabeth, Cabrera came to Band of Bohemia with the intention of expanding her brewing knowledge and skills through the one-of-a-kind beverage program. Cabrera's role at Band of Bohemia includes expanding their unique beer to different markets, and finds the brewing process interesting due to its similarities to cooking.
STEPHEN BOSSU, CO-FOUNDER, HOPEWELL BREWING
Stephen Bossu acts as brewmaster for Hopewell Brewing Co. where he crafts the brewery's bright and inviting beers. After graduating from the University of Illinois Urbana-Champaign with a degree in Integrative Biology, Stephen developed skills at UC Davis where he studied brewing science and earned the top score internationally in his Diploma in Brewing from the Institute of Brewing and Distilling. He went on to work in brewing and operations for craft breweries in Portland, Oregon and New York City until founding Hopewell with Samantha and Jonathan in 2016.
SAMANTHA LEE, CO-FOUNDER, Hopewell Brewing
As co-founder of Hopewell Brewing Co., Samantha Lee oversees operations, marketing and partnerships for the progressive craft brewery and taproom. A Chicago native, Lee met future business partners Stephen Bossu and Jonathan Fritz while studying Media Studies and Criticism at the University of Illinois Urbana-Champaign. Prior to founding the brewery in 2016, Lee worked in social justice nonprofits in Portland, Oregon and New York City, most recently for Open Society Foundations to fund investigative journalism and voting rights. Her extensive work in advocacy laid the foundation for Hopewell's approach as an employer, neighbor and small business.
Matt Young, Director of Brewing Operations , Half Acre Beer Co.
Matt is a molecular biologist-turned brewer. He has been with Half Acre Beer Co. for 9 years, and is currently the Director of Brewing Operations. In this role, Matt oversees both rustic and elegant aspects of beer creation and beer production.
Michelle Foik, Cofounder / Force of Nature, ERIS Brewery & Cider House
Michelle Foik brings seasoned, proven, high-profile leadership with comprehensive knowledge of restaurant operations and experience in all aspects of the beer and cider industry. She has specialized in the craft beverage industry in Chicago and Michigan for the last 15 years. She grew up in a family hotel-restaurant background and graduated from the University of Wisconsin Stout with a degree in Hospitality and Tourism. Michelle spearheaded both sales and operations at such giants as Virtue Cider, Revolution Brewing, and Goose Island Brewing. Now she's taken that passion for the industry to another level - the Force of Nature behind ERIS.
Hannah Fernandez, First Vice-Chair , SCORE Chicago
Hannah Fernandez is the Founder and CEO of ROI Business Funding, a Chicago-based company that provides alternative sources of funding to established businesses and startups across the United States and Canada. In the spectrum of small business lending, she fills the "missing middle gap" where the capital amount the business owner seeks is too small for a traditional bank and too big for a nonprofit lender. She advocates for small businesses who have limited access to capital and offers them technical assistance and coaching to become fundable.
Hannah is a graduate of the University of Chicago and has over a decade experience in sales, marketing, and management leadership.
A strong believer in giving back to the community, Hannah is the former SCORE Chicago Vice-Chair of Diversity and Inclusion, is now the First Vice- Chair at SCORE Chicago, and the first woman successor ever to become Chair of SCORE Chicago. Hannah is the host of SCORE TV's "Let's Talk Business" show on CAN-TV. She served as the Chair of the National Latino Education Institute (NLEI) Business Leadership Council for over 3 years. Hannah is on the Community Board of Metropolitan Family Services. She has volunteered as a Chicago Public Schools city science fair judge for 20 years. She is a member of the Advisory Collective Council for the Illinois State Comptroller and the City of Chicago Mayoral Business Council.
Hannah is a sought-after speaker and panelist at business events, including: "Unstoppable Confidence: Women in Leadership"; SCORE and the SBA's "Show Me the Money" workshop; the Women Business Development Center's "From Boss to LEADher Entrepreneurship Summit"; and HispanicPro's "Trailblazing Women That Lead", to name a few. She moderated and produced the sold-out "Game Changers: Women's International Day" in collaboration with Women's Leadership LIVE, Where Women Create WORK Magazines, Chicago Business Affairs & Consumer Protection, the Chicago White Sox, and HispanicPro. Hannah has appeared in WCIU-TV's You & Me This Morning, ABC 7, WTTW 11, CAN-TV, WVON, Smart Business Chicago Podcast, etc. and she has been featured in USA Today, CBS, The Daily Herald, Yahoo! News, and other publications.
Alfonso Barrera, Chair of Diversity and Inclusion for SCORE Chicago
Alfonso Barrera is the founder of HispanicPro - the Hispanic Professional Network. HispanicPro is the largest network of Latino professionals in the state of Illinois and Wisconsin. HispanicPro exists to promote business networking and employment opportunities for diverse professionals.
HispanicPro has become a valuable resource for the Latino business community and corporations seeking to hire a multicultural workforce across the United States.
With over 20 years of experience in sales, marketing and social media, Alfonso is a highly visible advocate for entrepreneurship, corporate Diversity & Inclusion and a proud supporter of some of Chicago's most prominent philanthropic organizations. He has been recognized throughout the years with awards for numerous best-in-business, leadership and volunteerism achievements.
In addition to serving as a business mentor, Alfonso is the Chair of Diversity and Inclusion for SCORE Chicago. Most recently, Alfonso was honored as Chair Emeritus of the National Latino Education Institute (NLEI) Emerging Leaders Board.